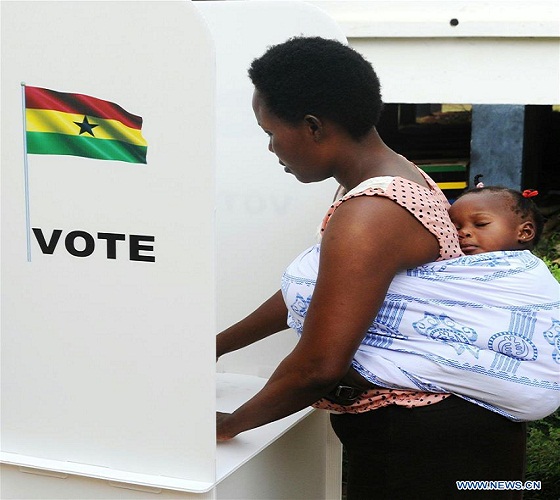 A voter casts her ballot in Accra, Ghana, on Dec. 7, 2016. Ghana's general elections began from 7 a.m. (0700 GMT) on Wednesday, with more than 15 million registered voters casting their ballots at 29,000 polling stations across the country.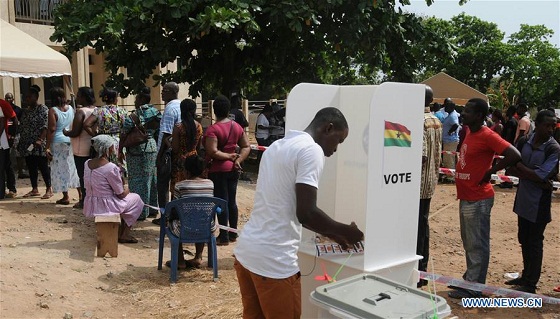 The main challenger in Ghana's presidential election has said he is confident of victory but called on supporters to give the electoral commission more time to do its work.
Nana Akufo-Addo spoke to supporters to Accra Thursday as the electoral commission slowly released provisional results from Wednesday's presidential and parliamentary elections via Twitter.
The main opposition NPP party, citing its own tabulations, has declared Akufo-Addo the winner of the election, and five other opposition candidates have followed suit. However, incumbent President John Mahama and his ruling NDC party have not conceded defeat.
The electoral commission said it believes the electronic transmission of results from polling centers has been compromised, and is only releasing results when it receives physical documents from the field.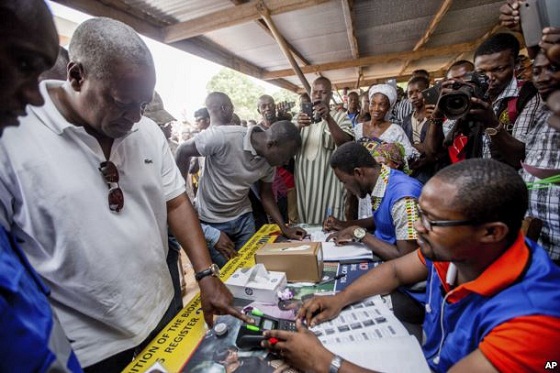 "The duty we owe the people of Ghana is not to declare results quickly but to declare accurate results that reflect will of the ppl," the commission tweeted.
Calls have mounted on social media for the electoral commission to speed up the vote-counting and declare the final results. Akufo-Addo appealed to his supporters to remain calm.