December 28-29, a two-day 2016 China (Guangzhou) Internet Plus Big Data Technology Application Expo was held in Guangzhou Poly World Trade and Exhibition Center. Amanbo as a representative of cross-border e-commerce enterprises attended the expo. Its booth was C039-040, Hall 5. During the exhibition, Amanbo booth attracted a lot of audiences to consult and negotiate.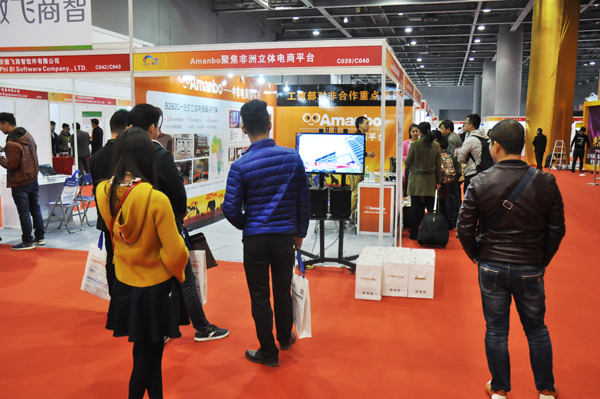 On the scene of Amanbo booth, the audiences enjoyed the African wood crafts, followed the CCTV video report to feel Amanbo's operation situation in Africa, and consulted their questions to Amanbo staff.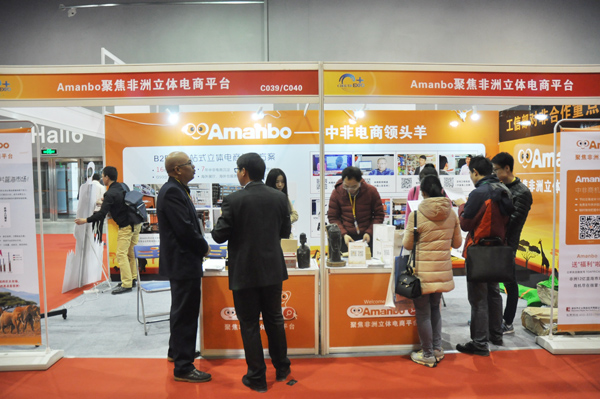 In addition to wood carving and video, the audiences also tasted the African health food - Moringa seeds, they all fascinated in the strong African flavor to visit, consult and discuss cooperation. Mr. Xiao Junming, Amanbo's business development director, also had one-to-one meetings with potential partners to communicate and cooperate with each other.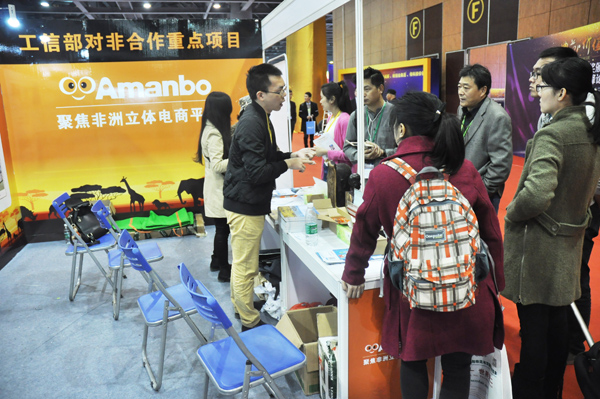 Based on 16 years of China-Africa trade and 7 years of e-commerce, Amanbo since launched in 2015, the number of registered businesses has more than 80,000, and more than 200 daily average growth rate. Amanbo in accordance with local trading practices in Africa, pioneering using OSO three-dimensional marketing mode. It established operation centers, offline trade exhibition halls, and local teams in Kenya, Cameroon, Togo, Egypt, Niger, Sierra Leone, Ivory Coast, Tanzania and other countries. The business has covered more than 30 African countries and regions. With the logistics, financial, exhibition halls and other service providers registered in Amanbo and the construction of overseas warehouses, the China-Africa e-commerce ecological system is gradually formed.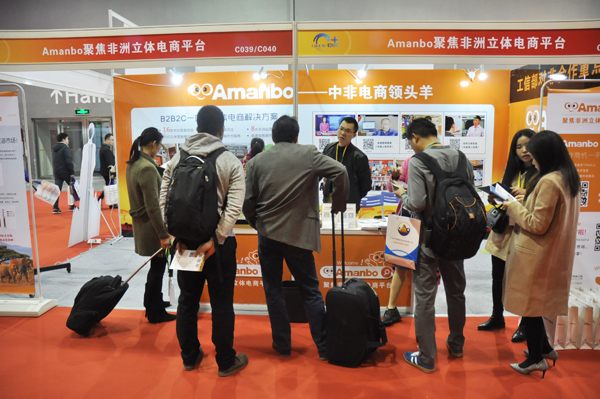 With the background of China proposed " One Belt One Road " strategy and the FOCAC summit held in Johannesburg, it is a good time for China-Africa cooperation and development. Amanbo as a professional China-Africa e-commerce platform, it willing to work with all interested in China-Africa trade institutions, merchants and entrepreneurs to create all-win future.