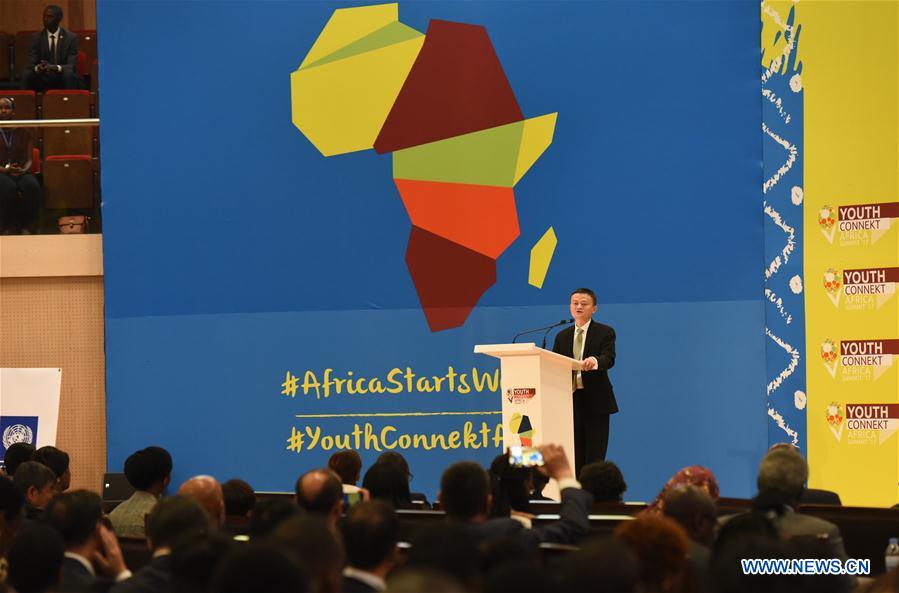 "We have to build business here. Spending time training and developing local people, and developing local partnership," he made the remarks at a press conference after attending YouthConnekt Africa Summit in Kigali, capital city of Rwanda from 19-21 July 2017.

Because you cannot build your own business by your own people in Africa, you have to partner with African people, said Ma, who is also the special advisor of the United Nations Conference on Trade and Development (UNCTAD).

"If I come to Africa, I will think about first, how many jobs I can create, how many taxes I can pay, what other things I can do that other companies can't do, when I leave here, can I also leave experienced Chinese or African experts that stay in Africa and continue to do business," he said.

The three-day summit was organized by the government of Rwanda, UNCTAD and United Nations Development Program.

The summit is dubbed "Realizing Africa's Youth Potential."

It has attracted over 3,000 participants including top executives from multinational companies, leaders of civil society organizations, Africa's development partners, members of the academia and youth entrepreneurs from 90 countries to interact and discuss on enhancing the potential of the youth in Africa, according to the organizers.

At the summit, Ma shared his experiences and gave advices on African youth participants. He also announced four projects to support African entrepreneurs, African young people and efforts of conservation in Africa.

The four projects are supporting 200 African entrepreneurs in the next five years, working with universities and governments to develop training program for African young people on e-commerce and cloud computing, setting up a conservation award for conservation rangers and donating 10 million U.S. dollars to establish a young entrepreneurs development fund.

The summit facilitates a platform for all partners involved in youth development to synergize around policies, programs and partnerships that will help unleash Africa's youth potential.

The event has attracted more than 2,500 delegates including Heads of State, government leaders, executives from multinational companies that operate in Africa, leaders of civil society organizations, Africa's development partners, members of the academia, successful young entrepreneurs, artists and youth opinion leaders from across the continent.
Source: Xinhua