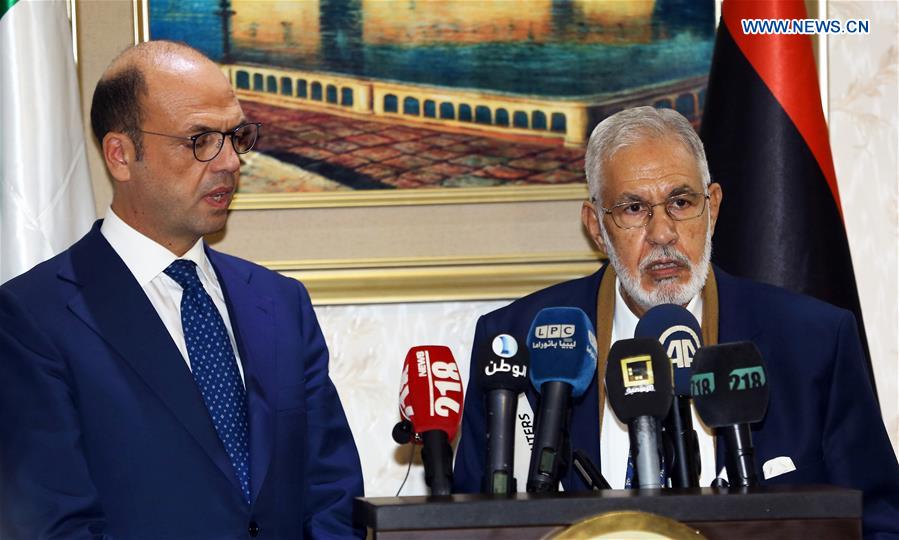 Libyan UN-backed Foreign Minister Mohamed Sayala (R) speaks during a press conference with Italian Foreign Minister Angelino Alfano in Tripoli, Libya, Dec. 23, 2017. Italian Foreign Minister Angelino Alfano is on a visit to Libya. (Xinhua/Hamza Turkia)

TRIPOLI, Dec. 23 (Xinhua) -- Libya's UN-backed Prime Minister Fayez Serraj said Saturday that holding elections can solve the political crisis in the country.

Serraj made his remarks during a meeting with the Italian Foreign Minister Angelino Alfano in the capital Tripoli.

Serraj said that the Libyan Election Commission has started registration of voters and preparing for the elections next year, after approving the election law and voting on a constitution for the country, according to the prime minister's media office.

Serraj also said that rejection of certain parties to the political process "complicates the scene, which calls for firm stances from the international community."

Eastern-based army commander, General Khalifa Haftar, announced a few days ago that the UN-sponsored political agreement had "expired" after it was signed by Libyan political factions two years ago.

Head of the UN Support Mission in Libya Ghassan Salame urged Libyan parties to "refrain from any actions that could undermine the political process."

Salame proposed an action plan for Libya in September aimed at ending the political crisis in the country. The plan includes amendment of the current political agreement and holding presidential and parliamentary elections next year.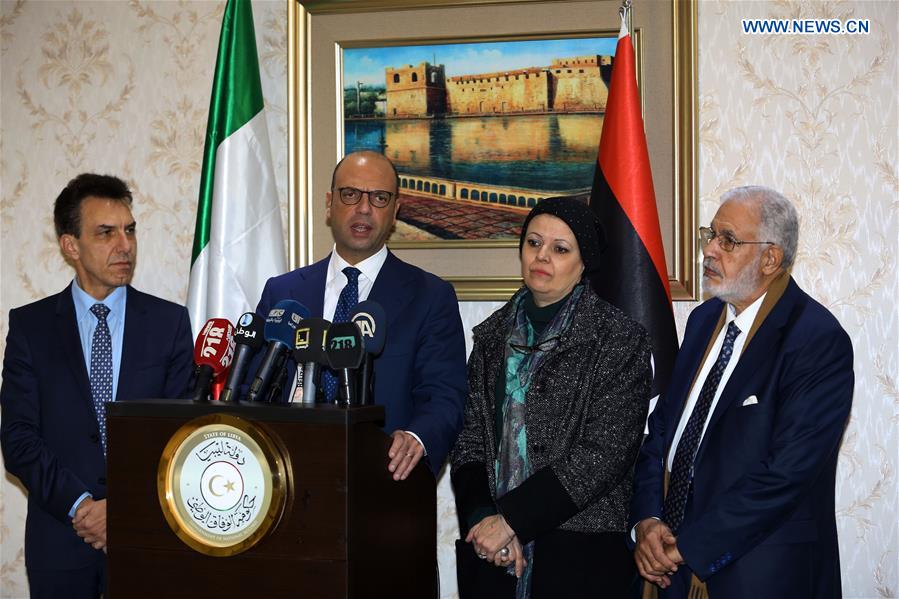 Italian Foreign Minister Angelino Alfano (2nd L) attends a press conference with Libyan UN-backed Foreign Minister Mohamed Sayala (1st R) in Tripoli, Libya, Dec. 23, 2017. Italian Foreign Minister Angelino Alfano is on a visit to Libya. (Xinhua/Hamza Turkia)