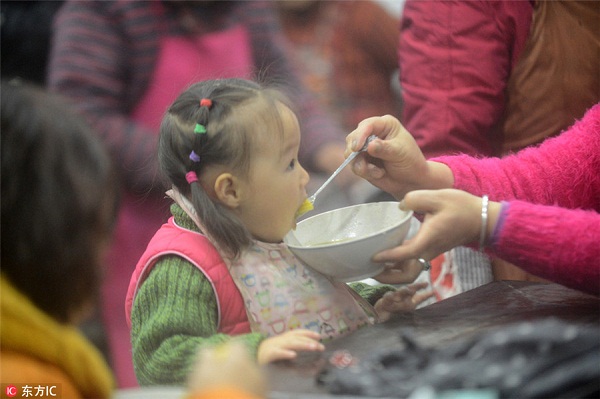 A girl eats Laba congee in Yangzhou, Jiangsu province, Jan 5, 2017. Today marks the Laba Festival, a traditional Chinese holiday on the eighth day of the 12th lunar month. It's customary on this day to eat a special Laba congee, or eight treasure porridge, usually made with at least eight ingredients, representing people's prayers for harvest, happiness and peace.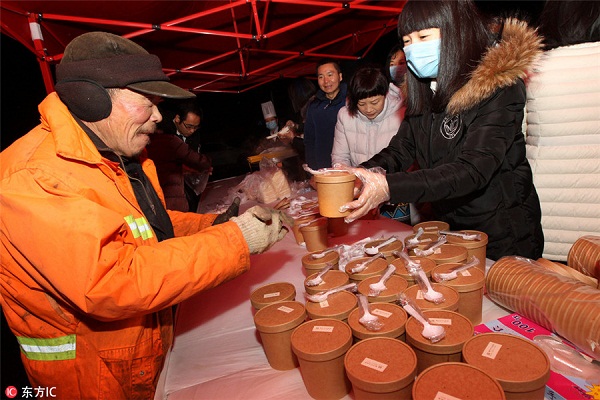 A sanitation worker receives free Laba congee and baozi (steamed buns) as breakfast in Xuchang, Henan province, Jan 5, 2017.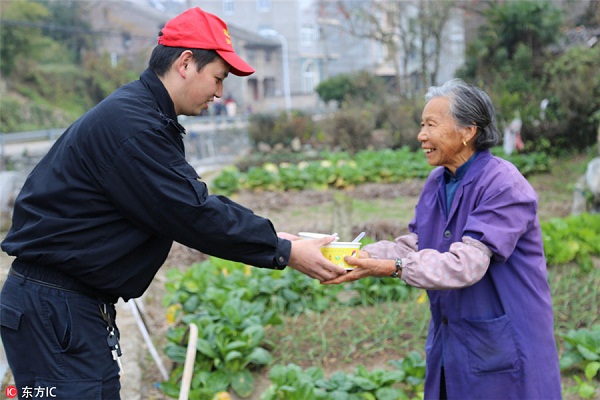 A volunteer gives a bowl of free Laba congee in Wenling, Zhejiang province. This year, about 3,000 volunteers from all walks of life in the city are participating in the distribution of free congee.
Source:xinhua