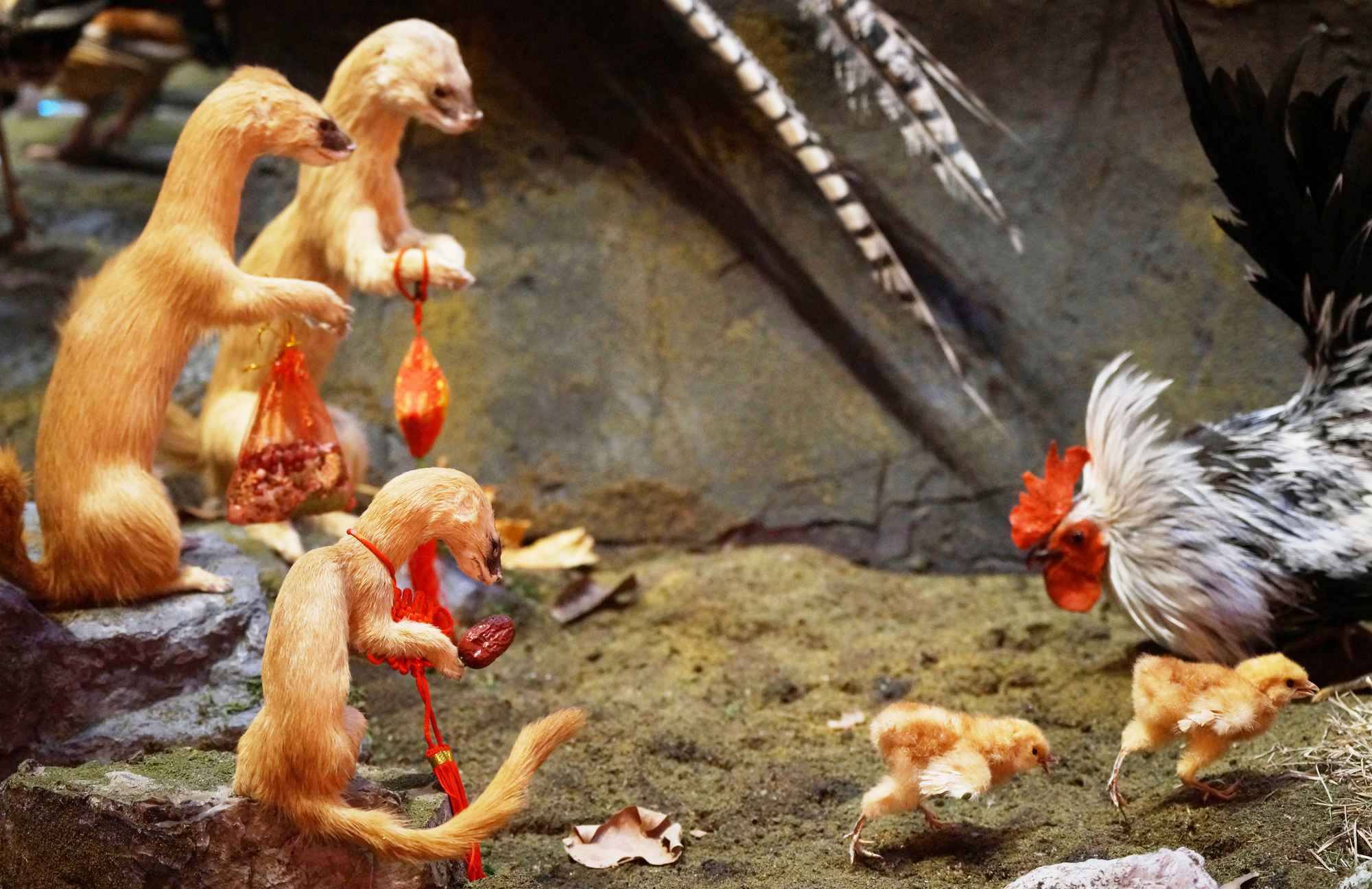 Know the idiom: Weasel and rooster for Chinese New Year?

As China enters the Year of the Rooster, Chinese people can't help but think of the idioms related to the rooster.

Tianjin Natural History Museum recently held an exhibition on the theme: "Weasel wishes the rooster a Happy New Year, " an ancient Chinese idiom.

The idioms refer to people who may have bad intentions. It stems from the fact that weasels eat chickens and therefore it is unlikely they would send sincere blessings to a rooster.

Therefore, to avoid being treated as a weasel, people are sending their blessings on New Year's Eve this year.

Regardless of the weasel, the Year of the Rooster is still a good start that brings positivity – trustworthiness, sense of timekeeping, as well as responsibility.
Source:CGTN